Following is the call for papers for ISCA-2000. We are also soliciting people willing to volunteer to review papers. If you would like to be considered to be a reviewer for papers, please e-mail the Program Chair, Joel Emer, Joel.Emer@compaq.com. Include in your message a list of specific areas for which you feel most qualified to review papers.
---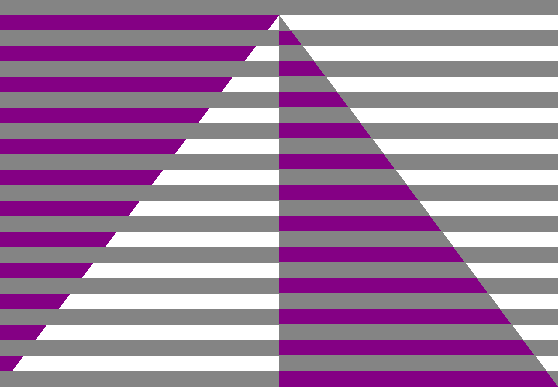 CALL FOR PAPERS
The 27th Annual International Symposium on Computer Architecture
ISCA-2000
June 12-14, 2000
Vancouver, British Columbia, Canada
Sponsored by ACM SIGARCH and
IEEE Computer Society TCCA
Important Dates
Submission
4 November 1999

Acceptance
4 February 2000

Final version
17 March 2000
REMEMBER: DEADLINE FOR SUBMISSION AUTOMATICALLY EXTENDED TO: NOVEMBER 11, 1999 10AM EST(US) or 1500 GMT
Papers are solicited for the 27th Annual International Symposium on Computer Architecture. Papers are being sought on all aspects of computer architecture, including (but not limited to) the following:
Innovative microarchitecture and implementation techniques
Multiprocessors, multicomputers, and distributed architectures
Novel architectures and computing techniques
Architectural implications of application characteristics
Application-specific, embedded or special purpose architectures
Performance evaluation and measurement of real systems
Memory hierarchy and I/O system architecture
Impact of technology on architecture
The deadline for submissions is November 4, 1999 at 10AM EST (US) or 1500 GMT. AUTHORS WILL BE GRANTED AN AUTOMATIC EXTENSION OF UP TO ONE WEEK (168 HOURS) WITHOUT MAKING A SPECIAL REQUEST; NO FURTHER EXTENSIONS WILL BE GRANTED.
Please submit one electronic copy of your paper (in postscript or PDF formatted for letter-size paper), not to exceed 6000 words, using the submission instructions provided here. In order to minimize problems reviewing your paper, please ensure your postscript file can be previewed by ghostview. Excessively long papers will be reviewed at the discretion of the Program Chair and/or the reviewers. Finally, it is requested that papers not disclose the author's identity, as they will be reviewed blind. Please contact the Program Chair (Joel Emer, Joel.Emer@compaq.com) if you need any help with the electronic submission procedure. As always, papers will be judged on their scientific merit and anticipated interest to conference attendees. It is understood that papers in new areas are likely to contain less quantitative evaluations and comparisons than those in more established areas. Papers will be evaluated according to their novelty, fundamental insights and potential for long-term contribution.
As in previous years, a series of tutorials and workshops will be held immediately preceding the symposium. Tutorial and workshop proposals will be accepted until January 5, 2000. If you wish to organize a tutorial (1/2 or full day), please send to the Tutorials Chair (Sarita Adve, sadve@cs.uiuc.edu) an electronic version of a detailed proposal, including tutorial title, outline, brief description of topics to be covered, intended audience, assumed attendee background, and the name(s), affiliation(s), and resume(s) of the speaker(s). If you wish to organize a workshop (one or two days), please send to the Workshops Chair (J.P. Singh, jps@cs.princeton.edu) an electronic version of a detailed proposal, including workshop title, overview, intended audience, projected attendance, duration, list of invited participants, and name(s) and affiliation(s) of the organizer(s).
A limited number of Student Travel Grants will be available for ISCA-2000 for student attendees who are SIGARCH members. Information may be obtained from the General Chair (Alan Berenbaum, adb@bell-labs.com).
---
Page compiled by Grigorios Magklis