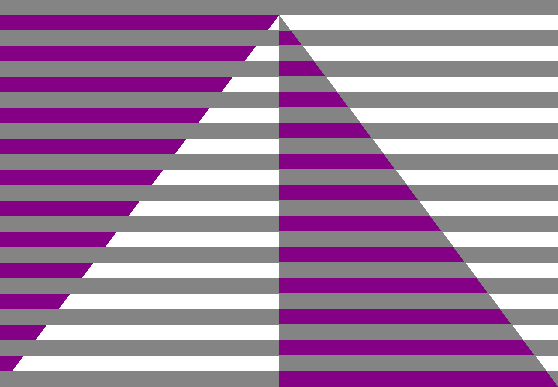 Conference
Registration
---
CONFERENCE REGISTRATION FORMS: postscript, PDF, on-line form
The deadline for advance conference registration is Friday, May 19, 2000.
On-site registration will open at 5 p.m. on Friday, June 9th, 2000 at the entrance to the Bayshore Ballroom Foyer, across from the coat check.
Excursion: Full conference registration includes an excursion to the Museum of Anthropology at the University of British Columbia. located on a spectacular setting overlooking the Pacific Ocean. The museum houses one of the world's finest collections of Northwest Coast Native art, as well as international ethnographic and archaeological collections. The excursion includes a salmon barbecue under tents outside the museum. Additional tickets will be available on-site.
Student registration does not include a ticket to the excursion. However, thanks to a grant from ACM SIGARCH, all SIGARCH student members registered for the conference will receive a ticket. To become a member of SIGARCH, visit http://www.acm.org/sigarch/sigarch_appl.txt
Hotel Information
The conference hotel is the Westin Bayshore, located on the water in Vancouver Harbor. A block of rooms are available at the conference rate of $219 for a standard room and $245 for a deluxe room (rates are for single or double occupancy and are in Canadian dollars). Mention "International Symposium on Computer Architecture" to obtain the conference rate. The conference rates are guaranteed until May 2, 2000., Please make your bookings as early as possible, since rooms are limited (particularly rooms at the lower rate).
To contact the hotel, call +1-888-625-5144, +1-604-682-3377, or fax +1-604-691-6959.
The Westin Hotel is located at 58 on the map, available on the Tourism-Vancouver website.
A weather forecast for Vancouver for the next few days is available at the yahoo or weather.com websites, among others.
Since the Westin Hotel has been filling up, here are some other possible hotels. Please note that no special arrangements have been made with them with respect to ISCA, and information about quality and availability would need to be determined by you.
Riviera Hotela
1431 Robson St.
604-685-1301
1-888-669-5222
Rates: About C$128
Map Reference: 43

Greenbriar Hotel
1393 Robson St.
604-683-4558
1-888-355-5888
Rates: About C$128
Map Reference 21

Barclay Hotel
1348 Robson St.
604-688-8850
info@barclay.com
Rates: From C$75 to C$105
Map reference: 1

Listel Vancouver
1300 Robson Street
Phone: 604-684-8461
Fax: 604-684-7092
http://www.listel-vancouver.com
moreinfo@listel-vancouver.com
Rates: From C$240 to C$320
Map reference: 31

Blue Horizon Hotel
1225 Robson Street
Phone: 604-688-1411
Fax: 604-688-4461
bluehorizon@ibm.net
Map reference: 5

Empire Landmark Hotel
1400 Robson Street
Phone: 604-687-0511, 800-838-6144
Fax: 604-687-2801
http://www.asiastandard.com
ehlresa@asiastandard.com
Rates: From C$125 to C$200
Map reference: 17

Robsonstrasse City Motor Inn
1394 Robson St, Vancouver
Phone:604-687-1674
Fax: 604-685-7808
http://www.robsonstrassehotel.com/
Rates: From C$190 to C$220
Map reference: near 17

Marriott Renaissance Vancouver Hotel
1133 West Hastings Street
Phone: 604-689-9211
Fax: 604-689-4358
Rates: From C$135
http://www.renaissancehotels.com/yvrrd/
Map reference: 41

Delta Pinnacle Hotel
1128 West Hastings Street
Phone: 604-684-112
Fax: 604-298-1128
http://www.deltahotels.com/hotels.php3?action=show&hotelid=32
Map reference: 41

Airline Information
ACM has arranged travel discounts with Continental Airlines. To take advantage of this discount, please call Continental Airlines MeetingWorks at 1-800-468-7022, or your local travel agency, and refer to reference number NEFCW1 and ticket designator code ZTXW. As ACM's official carrier, Continental Airlines has provided the following discounts:
10% off the full published fares.

5% off the lowest fares.

Book and ticket 60 days or more prior to departure with the above discounts and receive an additional 5% off the fare.
Meeting Zone Fares, have a one night minimum, with no Saturday night stay requirement, and they are refundable with a $75.00 fee.
IEEE Computer Society is pleased to announce that it has been able to secure a special discount agreement with United Airlines unavailable to the general public. A 5% discount off the lowest applicable fare will be offered ONLY when you or your travel agent call United's toll-free number 1-800-521-4041 and refer to the Meeting ID Number 583IQ. A 10% discount off the unrestricted mid-week coach fares is available when purchased 7 days in advance. An additional 5% discount will apply when you purchase your tickets at least 60 days in advance of your travel date. Discounts apply on United, Shuttle by United, and United Express. Dedicated reservationists are on duty 7 days a week, 7:00am to 12:00 midnight Eastern time. Book early to take advantage of promotional fares that give you the greatest discount. Mileage Plus members receive full credit for all miles flown to this meeting.
---