CSC 175 Creative Computing Seminar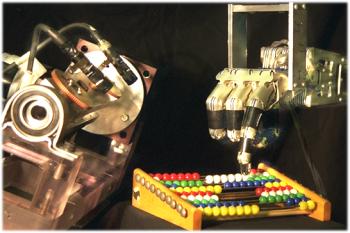 ---
Information
Course: CSC 175/275 Creative Computing Seminar
Instructor: Randal C. Nelson
Office hours: by appointment, Wegmans Hall 3009
Time: WF 10:25 - 11:40
Room: Meliora 205


What else is the Prof up to?
Also, there might occasionally be hints, or comments from other students relevant to CSC 175 here...
Summary
Truth has many faces.
Epigram. (Marion Zimmer Bradley, "The Mists of Avalon", among others)
Do you have any atoms in your body that were once part of Julius Caesar? If so, how many? How much fossil fuel has been burned by humans over the entire course of history? Is the resulting CO2 mostly still in the air? How much would it cost to build a mile-high skyscraper? Can you figure an easy way to directly verify the distance to the moon? Can you answer these questions without looking anything up? or by looking up only a few basic facts? Can you do the computation in your head?
Science is the art of measurement.
This course is designed to exercise quantitative reasoning, critical thinking and creative problem solving skills with respect to real-world issues that have a computational component. Technical skills emphasized include facility with approximation, "back-of-the envelope" calculation, assumption vetting, multi-method consistency checks, plausibility tests, and cross-checking of information. Basic concepts of numbers, information, measurement, and computation are also included. And there are numbers about the world that everyone should know.
There is randomness in the world, but the world is not random.
The course will include some presentations by the professor on basic concepts, but otherwise will consist primarily of individual and group problem-solving exercises, where the answer is not necessarily known by anyone (including the professor) beforehand. Assumptions, information sources, procedures, and results will be vetted through in-class presentations and discussions. Some of the exercises will be based on out-of-of class asignments; others will be done within the context of a classroom session. There may be occasional short quizzes involving numbers everyone should know.
Attendance is mandatory. Participation in discussions is an essential part of the experience. Class may begin with a short quiz that can include any material covered to date. Quizzes also serve to document attendance.
Remember: Three orders of magnitude changes everything.
Prerequisites
Curiosity about how to figure things out
Let's put it this way: There is a lot of room outside the box.
Course Text Books
There are no required texts. However, the following are good reading, in whole or in part.
"Out of Their Minds: The Lives and Discoveries of 15 Great Computer Scientists" by Dennis Shasha and Cathy Lazere, (Copernicus, an imprint of Springer-Verlag, 1995). The title says it all.


"The Double Helix: A Personal Account of the Discovery of the Structure of DNA" by James D. Watson, W. W Norton & Co., 1981; Also in print from Touchstone Books, 2001. A real classic.


"Who Got Einstein's Office?" by Edward Regis, Perseus Publishing, 1988. A history of the Princeton Institute for Advanced Study, which was home to fourteen Nobel laureates and most of the century's greatest mathematicians and physicists, including Einstein, Kurt Godel, and J. Robert Oppenheimer.


"A Gift of Fire" by Sara Baase (Prentice-Hall 1997). Very readable inquiry into some of the ethical societal issues arising from mastery of information technology.


"Computerization and Controversy: Value Conflicts and Social Choices", edited by Charles Dunlop and Rob Kling, (Academic Press, 1991). Older, but still largely relevant set of essays.


"The Quantum Thief" by Hannu Rajaniemi (Tor Press, 2011). Science fiction, but a very imaginative exploration of a lot of contempory ideas. It also takes a certain amount of creative figuring out by the reader.
Grading
Some combination of:
Attendance/Quizzes
Class participation
Presentations
Written reports
Quality of written assignments
As a first approximation, 20% each. However, class participation and presentations can only occur in class, and much of the project work and organization will occur in class, hence most of the grade is dependant on attendance. If you do not attend class regularly, you cannot pass this course, and missing more than a session or two will seriously impact your final mark.
If you cannot avoid an absence, contact or email me IN ADVANCE.


---
The contents of the following may be expected to change regularly. You are responsible for keeping up-to-date on assignments posted here.
---

Back to Randal Nelson's home page