Message from the Chair
URCS Scores Highly in NRC Rankings
The National Research Council recently released its long-awaited Assessment of Research Doctorate Programs. On the "S" scale, which weights metrics based on their perceived importance among leaders in the field, URCS was in the 9th equivalence group of PhD granting departments: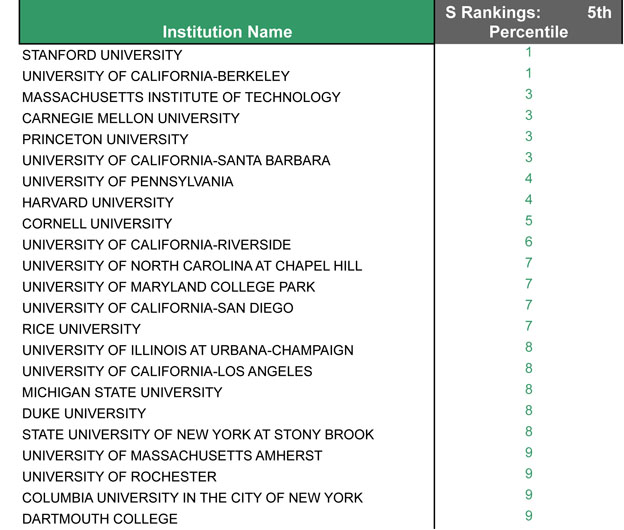 The "R" scale re-weighted the quantitative measures using a regression formula based on perceived reputations of institutions.  On the "R" scale, URCS was in the 11th equivalence group: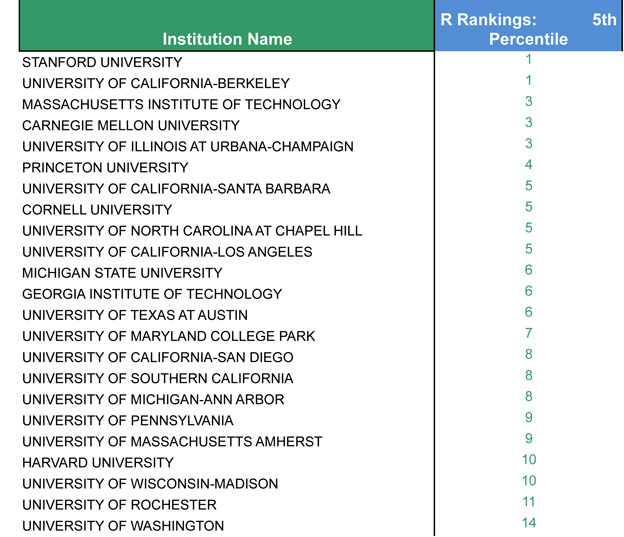 We are delighted with this independent affirmation of the quality of our program. For additional objective quantitative information about the quality of our department, read our Measures of Excellence.