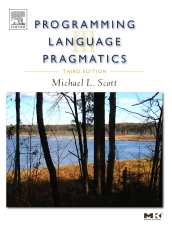 PLP 3e Figures
PDF, JPG, and PPT versions of all numbered figures are available from Morgan Kaufmann's web site. The line-art figures are also available here, in PDF and JPG format. PDF versions can be edited in Adobe Illustrator.
All figures are copyright © 2009, Morgan Kaufmann Publishers. Permission to use them as teaching aids is hereby granted to instructors who have adopted the book for their course. All other use is prohibited.
File names correspond to figure numbers in the text. In-line drawings, without figure numbers, have names containing "un" (for "unnumbered").
---

Back to the book home page
---
Last Change: 21 June 2010 /