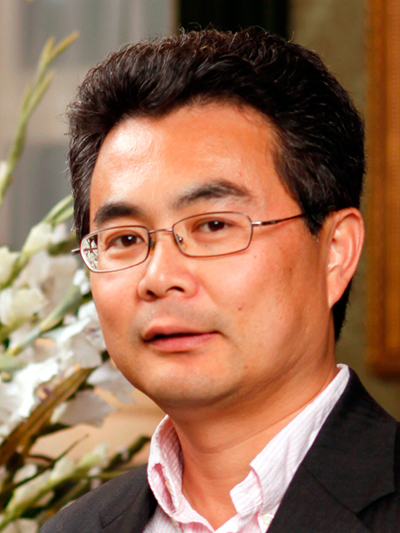 Areas of Interest:
Computer Vision
Machine learning
Data Mining, Social Media
Biomedical Informatics
Human Computer Interaction
Ubiquitous and Mobile Computing
Bio:
Jiebo Luo joined the Computer Science Department at the University of Rochester in the Fall of 2011 after over fifteen years at Kodak Research Laboratories, where he was a Senior Principal Scientist leading research and advanced development. He has been involved in numerous technical conferences, including serving as the program co-chair of ACM Multimedia 2010 and IEEE CVPR 2012. He is the Editor-in-Chief of the Journal of Multimedia, and has served on the editorial boards of the IEEE Transactions on Pattern Analysis and Machine Intelligence, IEEE Transactions on Multimedia, IEEE Transactions on Circuits and Systems for Video Technology, Pattern Recognition, Machine Vision and Applications, and Journal of Electronic Imaging. He is a Fellow of the SPIE, IEEE, and IAPR.
His research spans image processing, computer vision, machine learning, data mining, medical imaging, and ubiquitous computing. He has been an advocate for contextual inference in semantic understanding of visual data, and continues to push the frontiers in this area by incorporating geo-location context and social context. A recent research thrust focuses on exploiting social media for machine learning, data mining, and human-computer interaction, for example, mining the wisdom of crowds for social, political, and economic prediction and forecasting. He has published extensively with over 180 papers and 60 US patents.
Publications:
http://www.informatik.uni-trier.de/~ley/db/indices/a-tree/l/Luo:Jiebo.html
Awards:
Best Student Paper (CVPR 2010, senior author); Eastman Innovation Award (2004)