Academic Honesty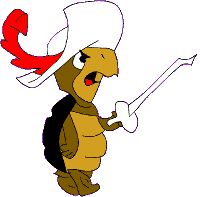 Student conduct is governed by the College Academic Honesty Policy, the Undergraduate Laboratory Policies of the Computer Science Department, and the Acceptable Use Policy of Academic Technology Services. I helped to write two of these policies personally. I believe in them strongly, and will enforce them aggressively. I work under the assumption that students are honest. I will not go looking for exceptions. If I discover one, however, I will come down on it very hard. This past year I referred five cases to the College Board on Academic Honesty, and resolved several additional cases directly with the students involved.
The following are additional details specific to CSC 173.
Exams in CSC 173 must be strictly individual work.
Collaboration on homework and programming assignments is encouraged at the level of ideas. Feel free to ask each other questions, brainstorm on algorithms, or work together at a blackboard. Be careful, however, about copying the actual code for programming assignments, or copying the wording for written assignments. This sort of collaboration at the level of artifacts is permitted if explicitly acknowledged, but usually self-defeating. Specifically, you will get zero points for any portion of an artifact that you did not transform from concept into substance by yourself. If you neglect to label, clearly and prominently, any code or writing that isn't your own, that's academic dishonesty.
The principle behind the collaboration rule is simple: I want you to learn as much as possible. I don't care if you learn from me or from each other. The goal of artifacts (completed exams, homework, and programs) is simply to demonstrate what you have learned. So I'm happy to have you share ideas, but if you want your own points you have to internalize the ideas and then craft them into an artifact by yourself.
(Note that this principle puts a low premium on originality. For the purposes of this one course I don't care if you come up with an idea yourself or get it from somebody else, so long as you demonstrate that you understand it.)
There are some circumstances under which you may want to collaborate on an assignment. You and a friend, for example, might create independent parts of an artifact, in which case you would each get the points pertaining to your portion, and you'd have the satisfaction of seeing the whole thing work. Or you might get totally stuck and copy one subroutine from a friend (maybe someone who took the course before), in which case you could still get the points for the rest of the assignment (and the satisfaction of seeing the whole thing work). But if you want all the points, you have to write everything yourself.
For purposes of this class, academic dishonesty is defined as
Any attempt to pass off work on an exam that didn't come straight out of your own head.
Any collaboration on artifacts in which the collaborating parties don't fairly represent who did what. Simply put, if you copy somebody else's work, whether that person is in the class or not, and then claim the work as your own, that's dishonest.
Any activity that has the effect of significantly impairing the ability of another student to learn. Examples here might include destroying the work of others, interfering with their access to resources, or deliberately providing them with misleading information. (Note too that grades in CSC 173 are assigned on the basis of individual merit, so there is no benefit — even a dishonest one — to be gained by sabotaging the work of others.)