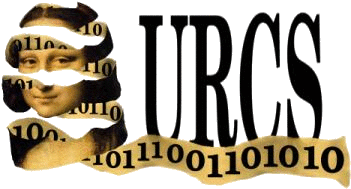 The professors Hemaspaandra (Edith of RIT-CS, left; Lane of URCS, right) in the Stratford Shakespeare Festival's costume warehouse

  

Lane A. Hemaspaandra

Note: Pre-marriage name = Lane A. Hemachandra.

Professor
Computer Science Department
University of Rochester
Rochester, NY 14627-0226
Email: ID = lane
DOMAIN = cs.rochester.edu
Phone +1-585-275-1203
Fax +1-585-273-4556


B.S. (summa cum laude), Yale University, Computer Science and Mathematics & Physics, 1981.
M.S., Stanford University, Computer Science, 1982.
Ph.D., Cornell University, Computer Science, 1987.

Lane's interests include computational social choice theory, algorithms and complexity theory, and algorithmic game theory.
Fannie and John Hertz Foundation Fellowship, 1982-1987.
NSF Research Initiation Award, 1988-1990.
NSF Presidential Young Investigator, 1989-1995.
Bridging Fellow (Political Science), University of Rochester, 1994.
JSPS (Japan Society for the Promotion of Science) Invitational Fellow, 2005.
Friedrich Wilhelm Bessel Research Award, Alexander von Humboldt Foundation, 2006. (Photo of Lane receiving the award from Humboldt Foundation president, Dr. Wolfgang Fruehwald, June, 2007.)
ACM Distinguished Scientist, 2007-... .
Edward Peck Curtis Award for Excellence in Undergraduate Teaching (University of Rochester's university-wide award for undergraduate teaching), 2012.
SIGACT Distinguished Service Prize, 2013.
Ph.D.s and Postdocs Advised:

Back to URCS Faculty directory

Back to URCS Home Page
Last modified: October 31, 2013.