News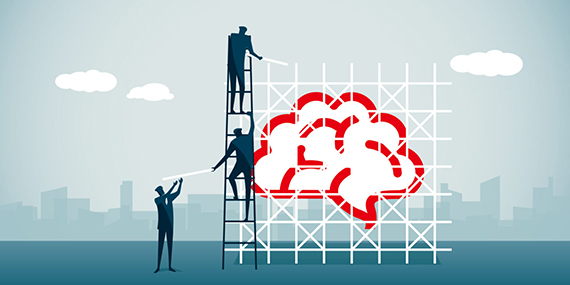 Associate Professor Christopher Kanan is part of a transdisciplinary team using a recent hypothesis about how the human brain uses sleep and awake periods to learn over time to try to overcome artificial intelligence's limitations with lifelong learning. Christopher and his collaborators received $2 million in funding from the National Science Foundation (NSF) to use the "temporal scaffolding" hypothesis to produce AI that rapidly learns, adapts, and operates in uncertain conditions.
Current forms of AI struggle with learning new tasks continuously throughout life and perform poorly in resource-constrained environments. Chris notes that while conventional methods of reinforcement learning led to AI models that can beat professional players at games such as Dota 2, the AI models needed enormous amounts of experience to acquire those skills.
"This indicates something is fundamentally wrong with how reinforcement learning works," he says. "Instead, we are proposing to use an alternative paradigm to hopefully get much more efficient learning."
Read more about this exciting new project on the News Center.