Michael L. Scott
Arthur Gould Yates Professor of Engineering
Computer Science Department
Hajim School of Engineering and Applied Sciences
Center for Energy & Environment


Rochester, NY 14627-0226

3401 Wegmans Hall
phone (585) 275-7745, 5478; fax 273‑4556

University Presidential Search
PODC 2019
Research Projects
Published December, 2015

Third edition copyright © 2009
Second edition copyright © 2006
First edition copyright © 2000

Published June, 2013


Download it from Morgan & Claypool,
or check your library for a series subscription.
Courses
Current Graduate Students
Ph.D. Graduates
Joseph Izraelevitz, "Concurrency Implications of Nonvolatile Byte-Addressable Memory," 2017. University of California, San Diego (postdoc—formerly at the IMDEA Software Institute, Madrid, Spain).
Lingxiang Xiang, "Compiler Assisted Speculation for Multithreaded Systems," 2015. Intel Labs, Santa Clara.
Li Lu, "Designing for the Simple Case in a Parallel Scripting Language," 2014. XunjingTechnology (formerly with Hortonworks.
Konstantinos Menychtas (co-supervised by Kai Shen), "Fair, Protected OS-level Scheduling for Fast Computational Accelerators," 2014. Google, Inc.
Luke D'Alessandro, "Preserving the Appeal of Transactional Programming," 2013. Research Scientist at the University of Washington (formerly at Indiana University).
Michael F. Spear, "Fast Software Transactions," 2009. Lehigh University (tenure-track faculty).
Virendra Marathe, "Enhancing the Performance and Usability of Software Transactional Memory," 2008. Oracle (formerly Sun) Laboratories.
William N. Scherer III, "Synchronization and Concurrency in User-level Software Systems," 2005. Hewlett Packard, Houston (formerly research faculty at Rice University).
Athanasios Papathanasiou, "Power Efficiency through I/O Access Pattern Reshaping," 2005. Teradata Aster (formerly with Intel Corp).
Grigorios Magklis, "Increasing Energy Efficiency in Adaptive Architectures," 2005. ARM Holdings, Cambridge, England (formerly with Intel Corp.)
Robert Stets, "Leveraging Symmetric Multiprocessors and System Area Networks in Software Distributed Shared Memory," 1999. Google (formerly with Compaq Western Research Lab).
Galen C. Hunt, "Automatic Distributed Partitioning of Component-Based Applications," 1998. Microsoft Research.
Maged Michael, "Reducing the Overhead of Sharing in Shared-Memory Multiprocessors," 1997. Facebook (formerly at IBM's T. J. Watson Research Center).
Leonidas Kontothanassis, "Architectural and Operating System Support for Inexpensive, Efficient Shared Memory," 1995. Independent entrepreneur, Boston, MA (formerly with DEC/Compaq/HP Labs, Akamai, and Google).
Bill Bolosky, "Software Coherence in Multiprocessor Memory Systems," 1993. Microsoft Research.
Ken Yap, "PENGUIN: A Language for Reactive Graphical User Interfaces," 1990. Independent consultant, Sydney, Australia (formerly with CSIRO and CISRA).
Peter Dibble, "A Parallel Interleaved File System," 1989. Google, Pittsburgh (formerly with TimeSys Corp., Microware Systems Corporation, and the Iowa State University).
---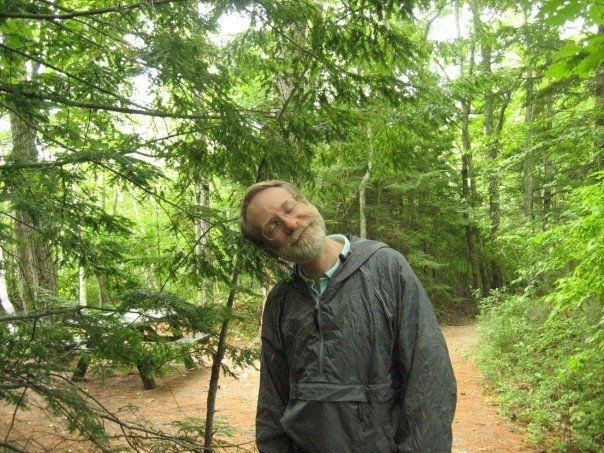 (Picture courtesy of Erin Scott)
Personal Links

---
---