Homepage
Get to know us!
Our undergraduate program has grown significantly since our first 10 bachelor degrees were conferred in 1996. Fast forward to 2019 when we graduated 134 students. Follow our journey through the years.
Our computer science graduate students are involved in a wide variety of research and activities. Learn about their experiences at the University of Rochester on our graduate student profiles page.
Our computer science alumni are a diverse and accomplished group of people who have gone on to pursue their own unique paths in life. Learn about their journeys on our alumni profiles page.
URCS was founded as a PhD-only department in 1974. The first degrees were awarded in 1980. The department typically admits 10–12 PhD students each fall, and graduates about 7 every year.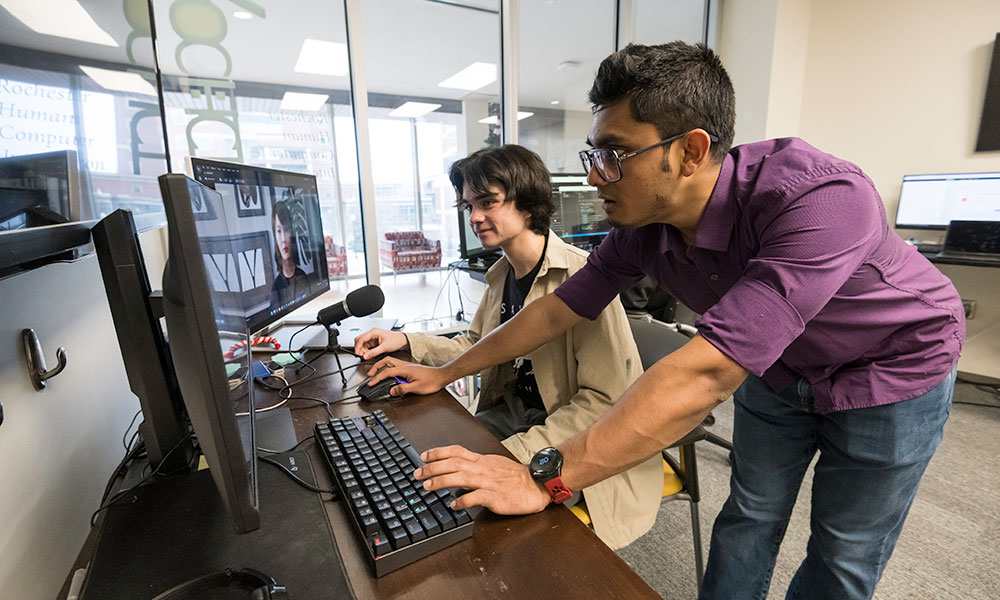 Feature Story
Lab experience your first year in college? Yes.
With faculty and graduate student mentorship, undergraduate researchers thrive in the Rochester Human-Computer Interaction lab.
Continue Reading
Diversity in Computer Science
At Rochester, we are committed to building a community that encourages women and underrepresented minorities to pursue studies in computer science. This effort has been energized by our participation in the BRAID initiative (Building, Recruiting, And Inclusion for Diversity).
Why URCS?
Computer science is a broad and in-demand field, influencing areas like health, entertainment, and big data.
At the University of Rochester, our emphasis on cross-collaboration and elite undergraduate and graduate programs prepares our students for industry, research, and academic positions.
Annual Fall Newsletter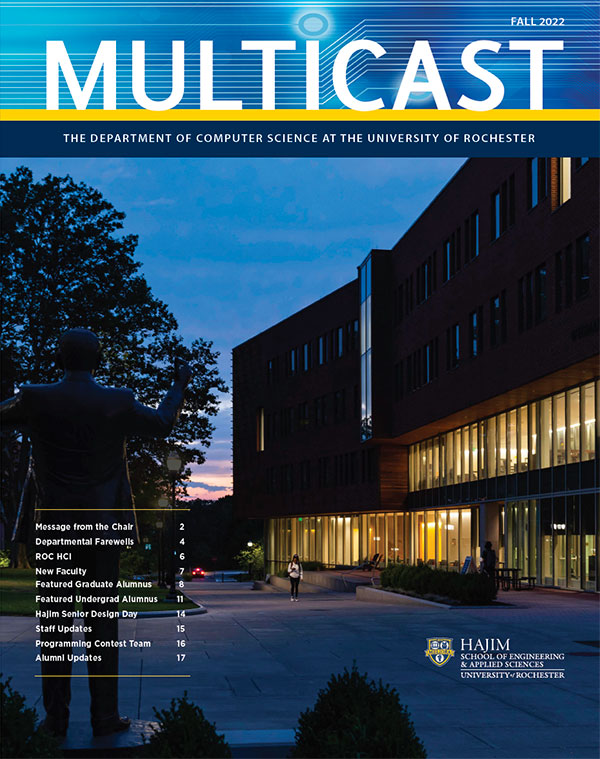 ---
---