After a few years of absence: "Morceli to go for the World Championships in Paris"
We met Monday, at the hotel El Aurrasi, at the end of the 2002 Algerian sportsmen award ceremony, organized by the Ministry for Youth and Sports....Noureddine Morceli agreed to answer our questions.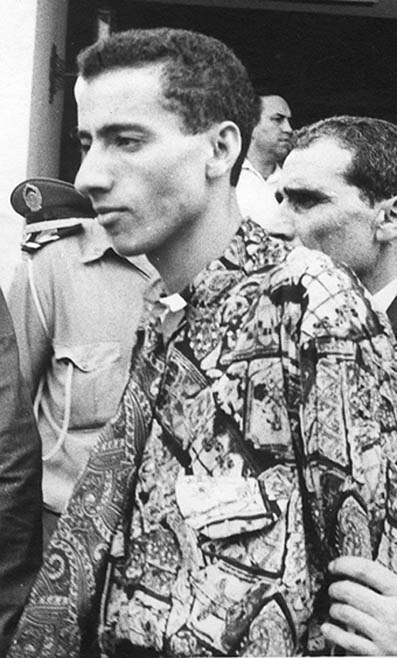 Le Matin: When will the much awaited return of Noureddine Morceli be?
Noureddine Morceli: It will be soon. I prepare well, but not for the 1500m. My return will be made on the long distances in particular the 5000m and 10000m. I am preparing for the next World Championships in August in Saint-Denis (Paris) and the Olympic Games in September 2004 at these two distances.
Why have you changed distance?
With age, there are too many difficulties for an athlete over 29 years old to race at a short distance where speed with the finish is of primary importance.
And how is your preparation been going?
It has been going well. I prepare in Switzerland, the United States and Mexico.
Why have you taken all this time for a possible return?
Eh well, simply, I had several problems with injuries which did not enable me to race well .
Do you intend to carry out world-class performances in the 5000 and 10000m?
Yes, I hope to record honourable results on a worldwide scale. I even hope to break world records. Thus finishing my career on a good note.
But in these long distances, there are very senior and frightening competitors.
At all distances, there are frightening performers and athletes. With willpower, work and the abnegation, one can have world performances well. I quote you the case of Lopez who, at 29 years, had beaten a world record and at 38 years, had been able to carry out world performances.
Do you have financial problems or sponsoring?
No. I make a point of thanking the minister for Youth and the Sports, the Head of the government and the President of the Republic who helped me well. I thus do not have a problem from this point of view there.
Your absence at the APS survey award ceremony where El Guerroudj and Gamoudi were present did not go unnoticed. What is your comment?
Frankly, I had not been informed about the ceremony early enough to be there. I would have liked to meet El Guerroudj, who remains a hreat athlete and who represents the Arab world and Africa with dignity.
Do you have any comments on the doping case of Saïdi Sid Ali Sief?
I am sorry for him and I am pained by his suspension. I make a point of saying, all the same, that Sief remains a sure value of the Algerian athletics. Moreover, he showed it as a junior when he had recorded 2'37 . This proves all the capacities that it detects. At 25 years, he is quite able to carry out world performances and to beat world records. Myself, I had broken a world record at 25 years. Sief will be able to do this as well and he is quite capable, I am convinced.
And what will Morceli do after retiring from the track?
Actually, it is not a retirement since I would always like to be involved with track; only, I hope to be involved in the capacity as trainer in order to transmit my experimence to young Algerians and future Algerian athletes. Obviously, beside that, there is the family aspect which would not have to be neglected.
- Le Matin Interview carried out by Saïd Benmadi