News
Professor Scott receives 2018 Hajim Lifetime Achievement Award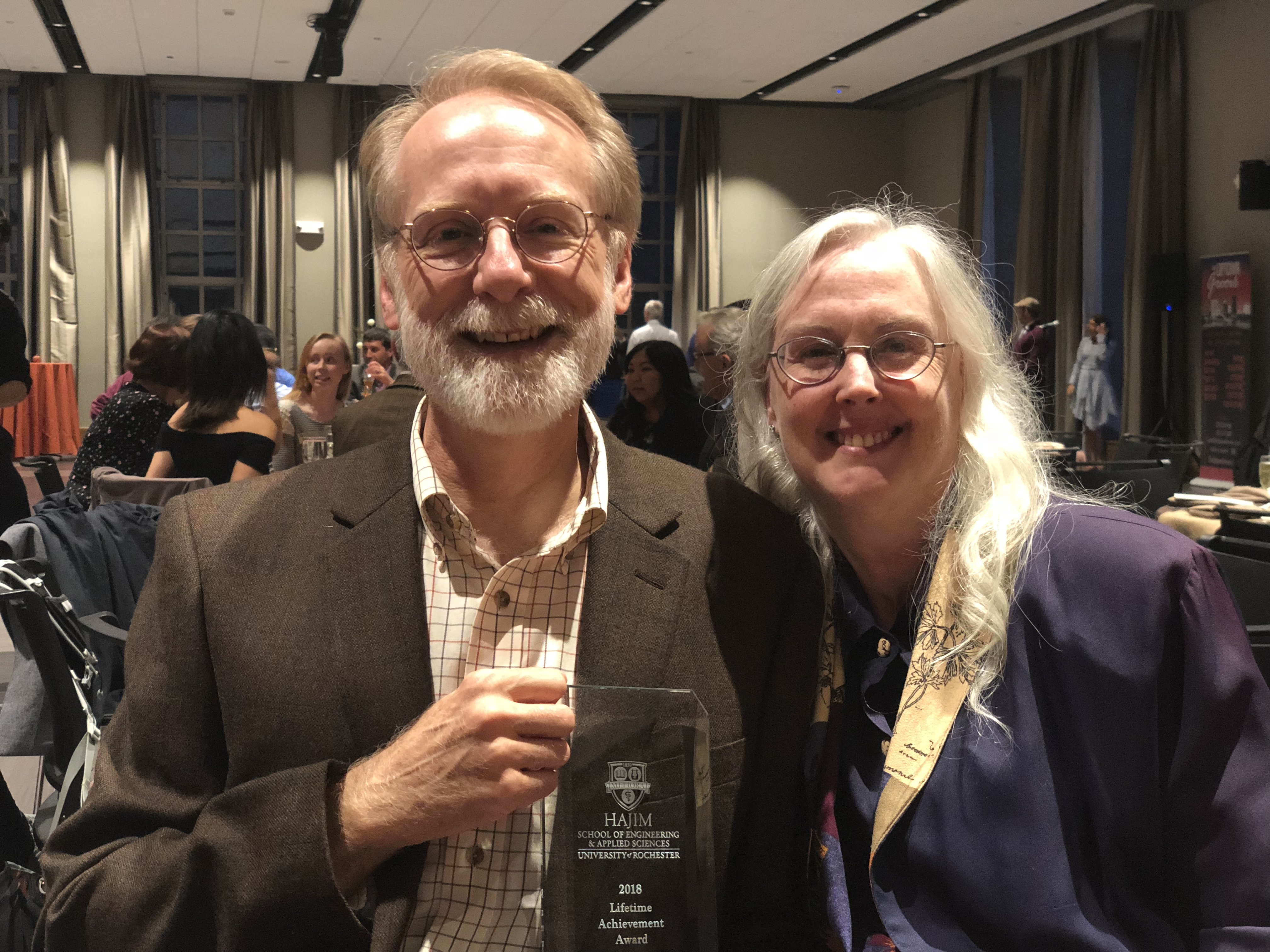 Professor Michael Scott was awarded the Hajim School of Engineering & Applied Sciences 2018 Lifetime Achievement Award in recognition of his track record of excellence in research, teaching, and leadership.
Professor Scott joined the Computer Science Department in 1985 and has had a strong influence in the department's development over the years. He has worked to build a collaborative community within the systems group as well the entire department through his extensive contributions including serving as chair from 1996-1999, interim chair for six months in 2007 and 2017, and since 2017 as chair of the graduate education committee, department ombudsperson, and a member of the department's executive committee. He is highly respected and appreciated by faculty, staff, and students for his dedication to graduate and undergraduate education, the pursuit of knowledge, excellence in research, and working to make the department ever better.
Professor Scott has been recognized for his many achievements over the years by the University of Rochester and the computer science community. He is a fellow of the Association for Computing Machinery (ACM) and Institute of Electrical and Electronics Engineers (IEEE), is a recipient of the 2006 Edsger W. Dijkstra Prize in Distributed Computing, a recipient of the 2001 Robert and Pamela Goergen Award for Distinguished Achievement and Artistry in Undergraduate Teaching, and was named the Arthur Gould Yates Professor of Engineering in 2016.
See the University's press release here.