News
PhD student Lele Chen featured in IEEE Poster Session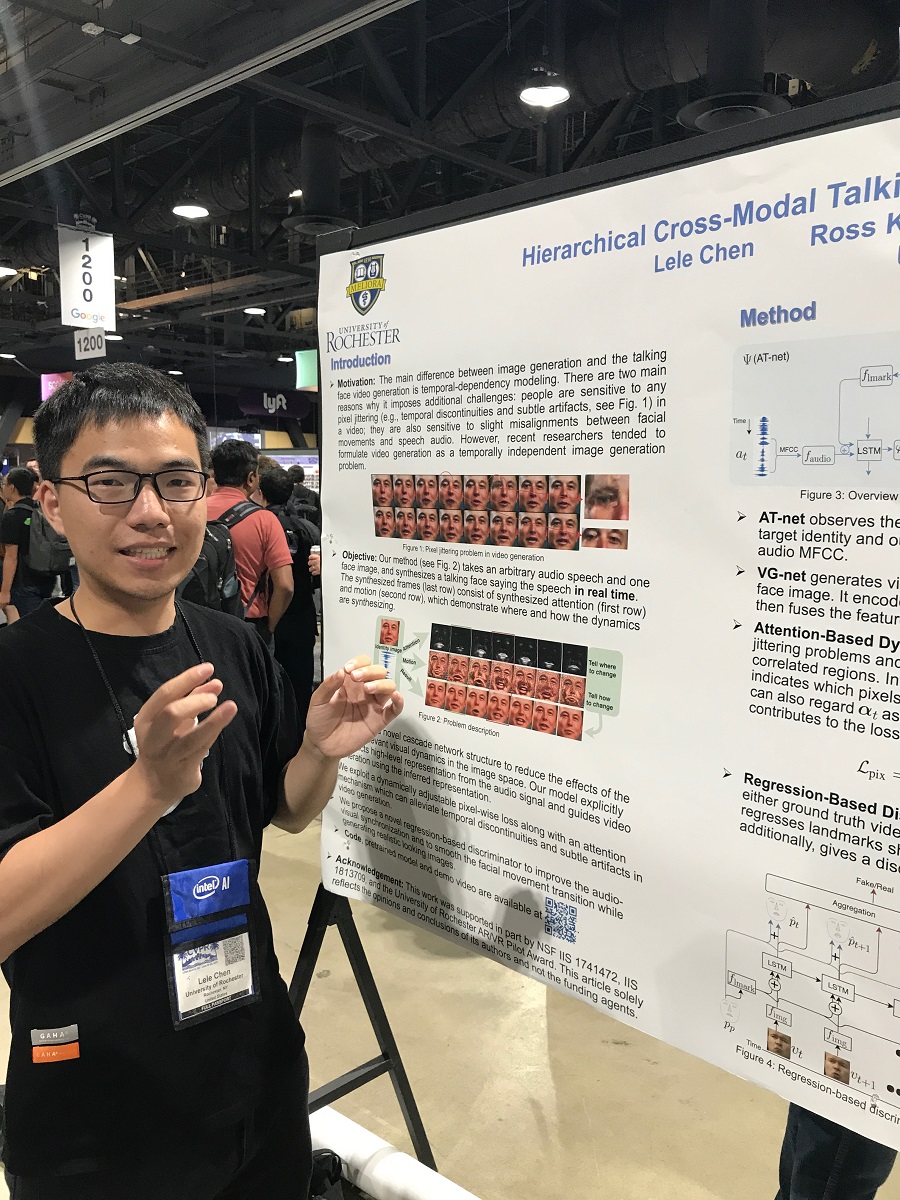 PhD student Lele Chen, advised by Prof. Chenliang Xu, was featured in the IEEE Computer Society news while presenting a poster at the 2019 IEEE/CVF Conference on Computer Vision and Pattern Recognition (CVPR).
Chen's poster, co-authored by Ross K. Maddox (Biomedical Engineering and Neuroscience), Zhiyao Duan (Electrical and Computer Engineering and Computer Science, and Chenliang Xu (Computer Science), depicts a "talking face" generator. Titled "Hierarchical Cross-Modal Talking Face Generation with Dynamic Pixel-Wise Loss," the team's generator combines a still photograph of a person with an audio recording of their voice to create a video of their face articulating the recording.
Photo from IEEE Computer Society.