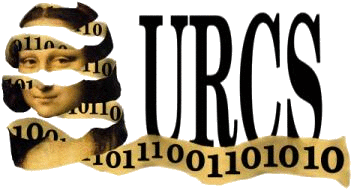 The professors Hemaspaandra (Lane of URCS, left; Edith of RIT-CS, right), on their 41st Adirondack mountaintop, demonstrating the power of nonunary encodings

  

Lane A. Hemaspaandra

Note: Pre-marriage name = Lane A. Hemachandra.

Professor
Computer Science Department
Box 270226
University of Rochester
Rochester, NY 14627-0226
Email: ID = lane.hemaspaandra
DOMAIN = icloud.com
Phone: Please use email (we no longer have office phones).

B.S. (summa cum laude), Yale University, Computer Science and Mathematics & Physics, 1981.
M.S., Stanford University, Computer Science, 1982.
M.S., Cornell University, Computer Science, 1984.
Ph.D., Cornell University, Computer Science, 1987.

Lane's interests include computational complexity theory (especially structural complexity theory) and computational social choice theory.
AAAI Senior Member, 2020-..., and ACM Distinguished Scientist 2007-... .
Alexander von Humboldt Foundation, Renewed Research Stay, 2018-2019.
Edward Peck Curtis Award for Excellence in Undergraduate Teaching (University of Rochester's university-wide award for undergraduate teaching), 2012.
Friedrich Wilhelm Bessel Research Award, Alexander von Humboldt Foundation, 2006. (Photo of Lane receiving the award from Humboldt Foundation president, Dr. Wolfgang Fruehwald, June, 2007.)
JSPS (Japan Society for the Promotion of Science) Invitational Fellow, 2005.
Bridging Fellow (Political Science), University of Rochester, 1994.
NSF Presidential Young Investigator, 1989-1995.
NSF Research Initiation Award, 1988-1990.
Fannie and John Hertz Foundation Fellowship, 1982-1987.
Spring 2024 Term: CSC 200/200H: Undergraduate Problem Seminar/Honors Undergraduate Problem Seminar/
Spring 2024 Term: CSC 286/486: Computational Complexity
Ph.D.s and Postdocs Advised (Alphabetical Order):
Lane and his wife Edith have climbed the 115 major peaks of the Northeastern USA, and so are in the (poorly named as to the number) Northeast 111 Club. Basically as a corollary, they are also Adirondack 46ers and are in the AMC White Mountain Four Thousand Footers Club and the AMC New England Four Thousand Footers Club.
Here are two videos made by Lane for our graduate-student recruiting days:

A 12-minute video (in .m4v format) from 2010 (in case it below doesn't have the video ready to roll but rather says that this video is not supported in your browser---I've tested it just on Safari and Firefox and it seems ok in both for me---here is the video as an .m4v download):

A 3-minute video (in .m4v format) from 2016 of Lane proving---very quickly as this was during a "2-Minute Madness" session in which each speaker got only 2 minutes in which to speak---a special case of a theorem from his 1989 Information and Computation paper with Jin-Yi Cai, namely, proving that if there is a polynomial-time function that given any Boolean formula outputs a list of two values one of which is its number of satisfying assignments, then #SAT itself is outright in polynomial time:
Your browser does not support the video tag.

Color slides from Lane's Talk on Lewis Carroll's 1876 Election System
Color presentation (powerpoint) made by Christopher Homan on his paper with Lane on Heuristics for Lewis Carroll's 1876 Election System
Web presentation made by Christopher Homan about the paper "Power Balance and Apportionment Algorithms for the United States Congress," L. Hemaspaandra, K. Rajasethupathy, P. Sethupathy, and M. Zimand, ACM Journal of Experimental Algorithmics, V. 3, #1, August 1998.
A wonderful picture, taken by Yuan Sun in October 2002, of the waterfalls and leaves at Letchworth State Park near Rochester.
My student Mayur Thakur's March 15, 2004 Hour-Long Job Talk at University of Missouri at Rolla, Where He Became an Assistant Professor (Warnings: This is a .rm video, and seems to (on my mac) only work if one has RealOne Player and puts it into Theatre or Full-Screen mode; otherwise one doesn't seem to get the picture at all. Also, though the sound starts right away, the picture of Mayur starts only 66 seconds into this one hour video.)
The Wisdom of Juris Hartmanis (from Upson's Familiar Quotations, 4th Ed.), pages: 1, 2, and 3; special bonus: see a great man and a statue

Back to URCS Faculty directory

Back to URCS Home Page
Last modified: September 4, 2020.